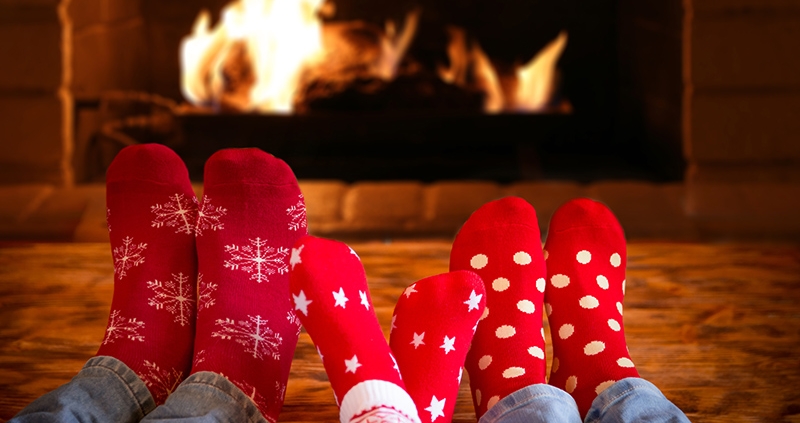 Propane Tips for your Home this Holiday
With the holidays finally upon us, it's easy to get swept up in the excitement of last-minute shopping, gift-giving, and visiting family and friends. And as you spend this time celebrating with those closest to you, we at Keystone Propane want you to know that we consider the safety of the utmost importance. To help ensure your holiday season is a happy one, we'd like to offer a few helpful propane tips for your home.
Propane Awareness
If you're starting to run low, it's best not to take any chances … especially during the holiday season. Check your propane levels today and get your order in early so you don't need to think about it while you're trying to enjoy this special time.
Christmas Tree Placement
Whether your tree is real or fake, make sure to leave plenty of room between your evergreen and your indoor heating sources, especially radiators and fireplaces.
Candle Safety
Nothing adds ambiance like the warm glow of candles. While you cozy up on these cold evenings, make sure your lit candles are far enough away from your home decor, little hands, and furry friends. And, most importantly, don't forget to put them out before bed.
Be Prepared
If you do need to place a propane order, clear any debris around your propane tanks outside to ensure safe and timely delivery of propane to your home.
Cooking Safety
Turn all pot handles toward the back of the propane stove when doing your holiday cooking so they can't be reached by the kids.
Christmas Light Safety
Keep an eye out for any light sets that have frayed wires, excessive kinking, or bare spots. All of these are warning signs that it's time for them to go.
We at Keystone Propane send you our warmest wishes for a safe, happy, and healthy holiday season!
https://keystonepropane.com/wp-content/uploads/2019/07/shutterstock_521438074.jpg
524
800
Keystone Propane
/wp-content/themes/enfold-child-keystone/images/keystone-logo.svg
Keystone Propane
2017-12-20 00:00:00
2017-12-20 00:00:00
Propane Tips for your Home this Holiday