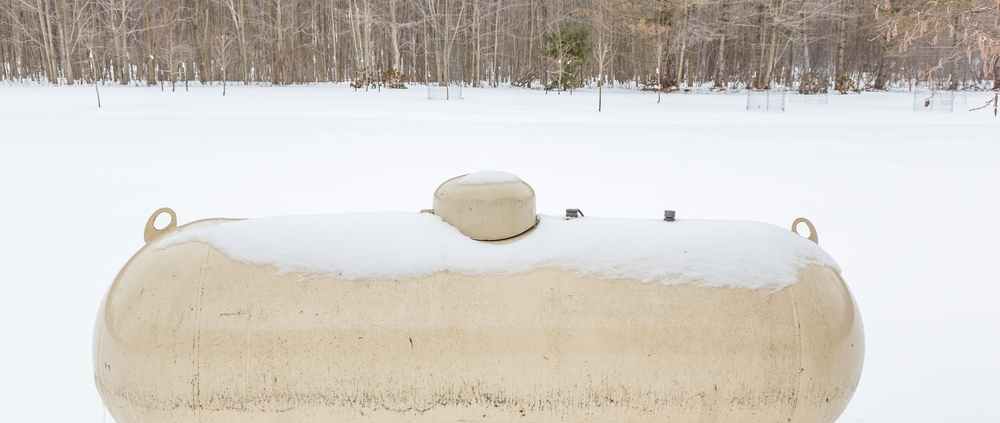 Preparing for Propane Delivery and Winter Safety
With the first true snowstorm of the year, winter is finally upon us. And along with the snow comes lower temperatures and the need for frequent propane refills. Heavy snows can also bring complications in addition to dangerous roads and sidewalks that could potentially impact your home heating.
As the temperatures go down, your preparation for winter weather should go up. There are several winter-related safety precautions you and your family should take to ensure that your propane deliveries can be made efficiently.
Mark Your Propane Tank
Whether your tank is situated above or below ground, it is very important that it is clearly marked. Use either a stake, flag, or pole to ensure it is able to be located by either a new delivery person or snowplow operator that may strike it accidentally with disastrous consequences.
Clear a Path
After a snowfall, be sure to clear a direct path through the snow to your propane tank. This will both ensure the safety of your propane delivery person as well as allow your scheduled delivery to be made on time. If the delivery person can not safely reach your tank, your delivery can't be made and you risk running out of fuel during the worst time of the year.
Safety Fill Tank Levels
Understand that when a delivery is made during cold weather, there is a limit on how much the tank can be filled. Do not be alarmed that your most recent order has resulted in just 85% of the tank refilled. Our delivery experts are required to leave a certain amount of space for the fuel expansion that takes place when temperatures are frigid.
Schedule a Regular Delivery
Although it is recommended to have an adequate amount of fuel at all times, it is especially important during the winter months. In case of an emergency, remember that inclement weather could mean that roads leading to your home are impassable, making a delivery impossible. Having a regularly scheduled delivery can eliminate emergency situations and give you peace of mind that your family is always prepared.
If you would like more information on scheduling regular deliveries with Keystone Propane or tips on winter fuel delivery safety, contact us today.
https://keystonepropane.com/wp-content/uploads/2019/07/shutterstock_180208499.jpg
667
1000
Keystone Propane
/wp-content/themes/enfold-child-keystone/images/keystone-logo.svg
Keystone Propane
2016-01-19 00:00:00
2016-01-19 00:00:00
Preparing for Propane Delivery and Winter Safety