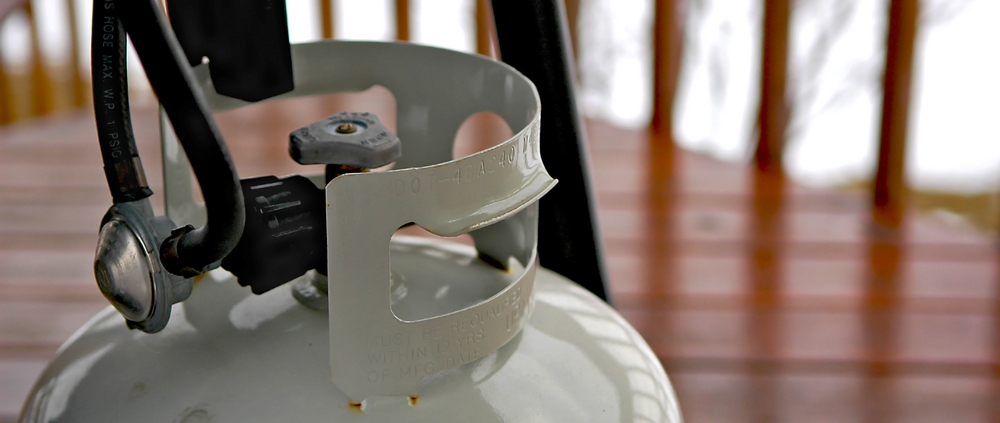 Grill Safety and Propane Tank Storage
Now that your summer fun has officially begun, grilling season is in full swing for families who can't get enough of their flame-broiled favorites. Although some people enjoy grilling any time of year, according to the National Fire Protection Association (NFPA), there are nearly 9,000 fires caused by grills, most of which happen during the months of June, July, and August.
Do you know everything you should about grill safety and propane tank storage? Test your knowledge by watching this great video posted by the NFPA that demonstrates the proper way to use your grill safely!
Fortunately, there's a lot your family can do to avoid any potential problems that may arise from improper propane tank usage and storage to ensure the fun lasts through the summer and beyond:
Whenever you're transporting propane tanks for grilling, always handle with care. Never lay the propane tank on its side and never put a propane tank in the front seat on the way home from a fill-up.
Never leave your propane tank in a car or store it indoors. The temperature, sunlight, and even motion of the vehicle can make the pressure in the tank rise, creating a possible explosive situation.
Inspect your connection hoses and make sure they are free of build-up and debris before use. Debris in the hose could create a blockage which, again, can result in an explosion.
Always keep your tank away from heat or any possible ignition source.
Store your tank in a designated location that is safe and away from small children. Make sure the area is properly ventilated. Also make sure to check the valve before putting it in storage.
Don't place your tank on the floor. The moisture on the floor can transfer into your tank, leading to rust and a possible leak. Instead, store the tanks on an elevated, flat surface.
Looking for additional grill safety and propane tank storage tips? Feel free to contact Keystone Propane today and talk with one of our qualified professionals!
https://keystonepropane.com/wp-content/uploads/2019/07/shutterstock_1096352.jpg
665
1000
Keystone Propane
/wp-content/themes/enfold-child-keystone/images/keystone-logo.svg
Keystone Propane
2016-06-14 00:00:00
2016-06-14 00:00:00
Grill Safety and Propane Tank Storage