Create a Backyard Oasis with an Outdoor Propane Fireplace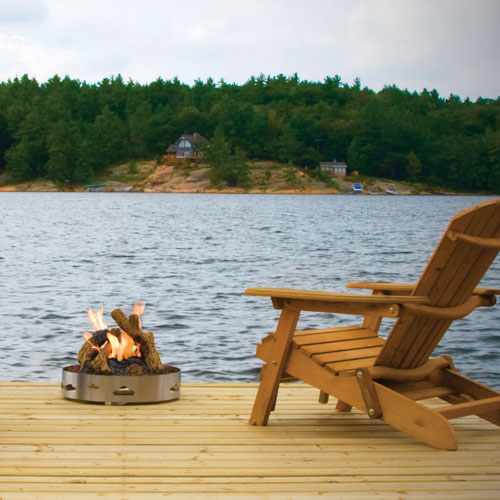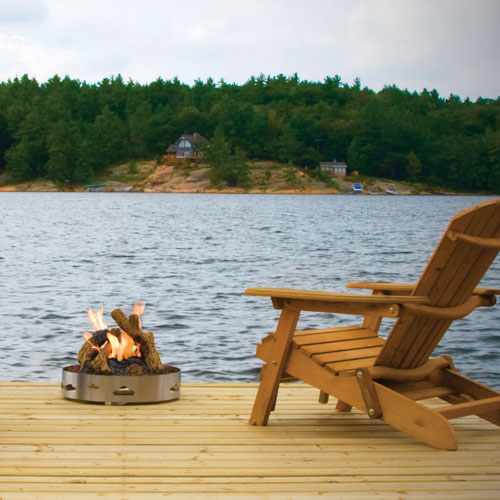 Transform your unused exterior space into an backyard oasis with a comforting outdoor propane fireplace. If you've been thinking about how you and your family can make better use of your outdoor areas and how you can spend more time in the fresh air, a fireplace is the perfect solution.
Since the dawn of time, humans have gathered around the hearth to enjoy the warmth of their fireplaces, but things have progressed a lot since then. There are many types of outdoor fireplaces to choose from, so it's important that take a few minutes to figure out what it is that you want (and need) in your new unit. If it's warmth and beauty you're looking for without the hassle that typically goes along with owning and operating a wood burning fireplace, a propane gas outdoor fireplace is an ideal option.
There are several benefits to choosing an outdoor propane fireplace over a wood burning unit. Some of these benefits include:
eliminating the dangerous sparks that wood can throw off
eliminating the sizable clean-up that comes with burning wood
propane fireplaces are less harmful to the environment
If you do decide on a propane fireplace, it's also important to remember that choosing a custom installation can be considerably more expensive than a regular unit. Keystone offers a variety of outdoor propane fireplace that offer easy set up, giving you a beautiful backyard oasis for a lot less time and money.
* Important Note: when setting up your new propane fireplace, always make sure that it's away from trees, shrubs, or any other flammable materials.
Investing a small amount into an outdoor fireplace will also extend your outdoor enjoyment further into the cooler fall season, and let it begin sooner in the Spring. Keep the outdoor chill away in spring, summer, and fall, and get your family outside more often.
If you'd like more information about the propane gas fireplaces offered by Keystone Propane, click here and start building your cozy, backyard oasis today!