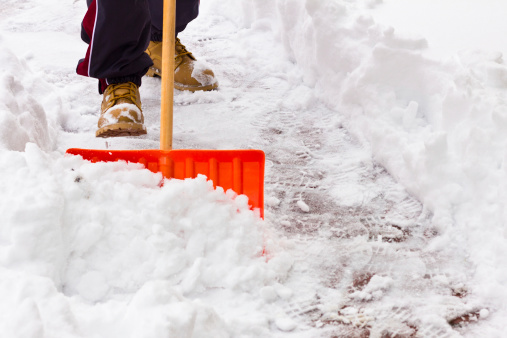 Simplify Your Winter Propane Deliveries
We may be in the heart of the fall season, but like it or not, Old Man Winter is sneaking around the bend. As we enjoy the colorful foliage, it's hard not to think about the freezing cold and snowy months in our immediate future.
We'd like to think that winter's beauty is the reward for all of the extra work we need to do in order to navigate through our normal daily lives. Everything from snow removal to dangerous road conditions changes the way we plan our days. And once you turn your heat on for the first time since the spring, it's also time to start thinking about how you can simplify your propane deliveries in the upcoming months.
Keystone Propane wants to help simplify your life, which is why we put together this list of tips to keep your regular propane deliveries on track.
Be aware of your levels. Try your best to keep an eye on how full your tanks are and check them regularly. This will reduce the risk of you running low on fuel and lessen the number of emergency deliveries you may require throughout the year.
Do your best to keep your driveway clear of snow during inclement weather to make it as easy as possible for the propane truck to safely make your delivery.
If there is a particular part of your property where the snow is heavily compacted, be sure to sprinkle salt and/or cinders. This includes driveways, sidewalks, steps, landings, and anywhere else you feel a delivery person may walk.
If there has been a particularly heavy downfall of snow at the time you've scheduled delivery, it is advised that you clear a path through the accumulation so that your propane tanks are accessible to your delivery person.
By keeping these valuable tips in mind, you will greatly simplify your propane delivery service as well as ensure the safety of you, your family, and the Keystone Propane delivery staff. If you have any questions regarding Winter propane deliveries, please feel free to reach out to us at any time.
https://keystonepropane.com/wp-content/uploads/2019/07/propane-deliveries.jpg
338
507
Keystone Propane
/wp-content/themes/enfold-child-keystone/images/keystone-logo.svg
Keystone Propane
2014-10-07 00:00:00
2014-10-07 00:00:00
Simplify Your Winter Propane Deliveries