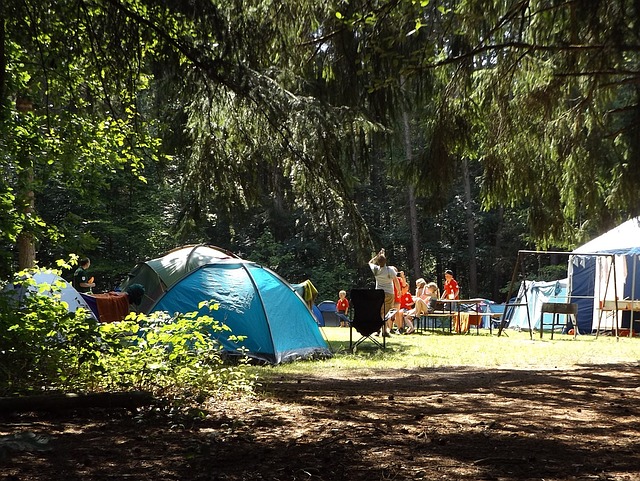 Northeastern Pennsylvania is known for its beautiful outdoor recreation, which is why camping is such a popular pastime. Families from all over the tri-state area flock to NEPA every summer to enjoy everything our wilderness has to offer. If pitching a tent and becoming one with nature is right up your alley, we have a few tips on how to camp with propane to boost your family's efficiency and fun in the great outdoors.
Cooking with Propane
Propane is a great choice for camping for a variety of reasons, including its long shelf-life and portability. By utilizing propane, you have more control over cooking a hot meal. A propane camp stove lights quickly, is easy to use, and affordable. Best of all, it doesn't leave behind dirty charcoal ash.
Taking a Warm Shower
There's nothing like a nice warm shower, and you can still enjoy this luxury with the help of a propane hot water camp shower. This portable device has a pump that attaches to your available water source and is available in many sizes to meet your exact needs.
RV Camping
If you're really not into roughing it, an RV that relies on propane is the perfect home away from home. Whether you have a trailer, folding camper, or full-out motor home, propane can let you enjoy amenities like hot water, heat, refrigerators, and stoves.
There's no doubt that propane allows you to enjoy the time you spend outdoors without needing to sacrifice all the creature comforts. And in addition to its convenience, it's easy to appreciate the eco-friendly benefits propane has to offer.
You should always fill your propane tanks before you head out into the wild, and Keystone Propane is here to help you get ready for your next big camping trip!